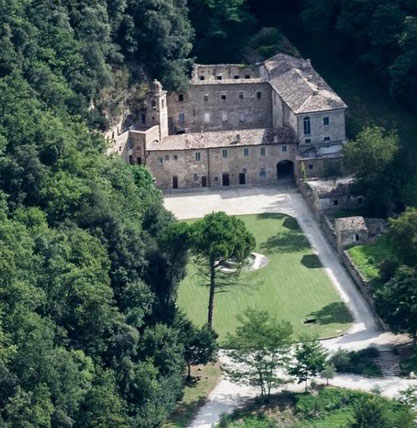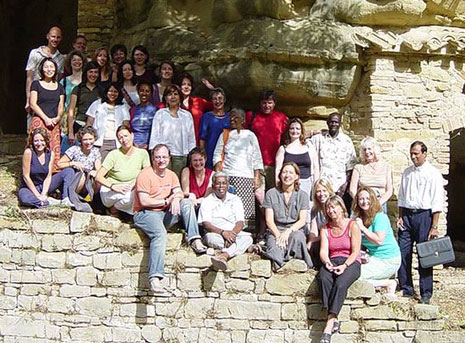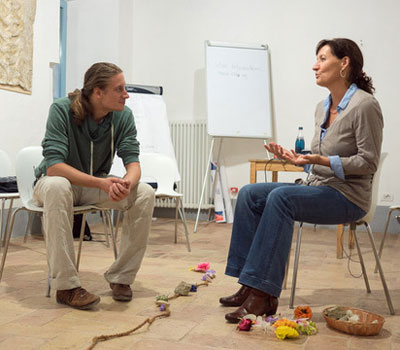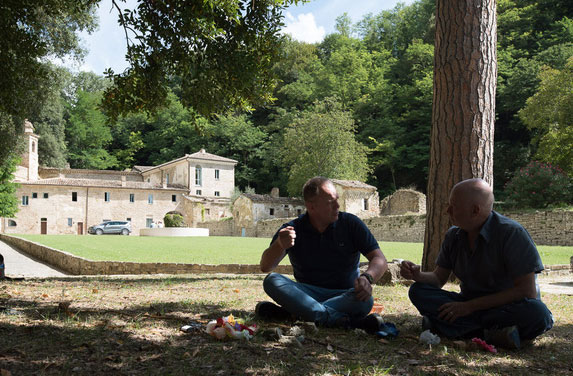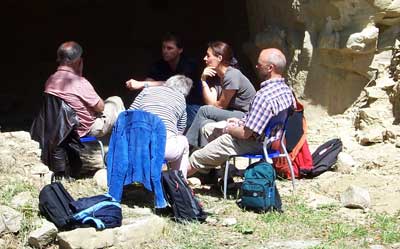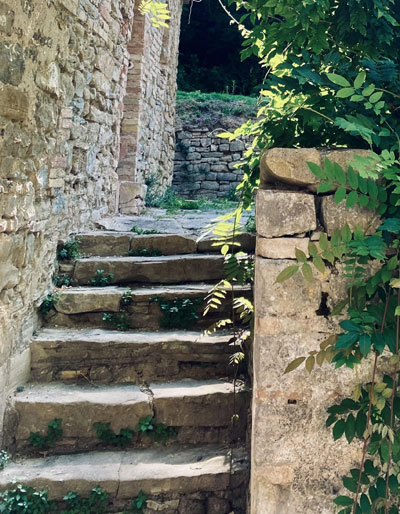 For the last two decades, the originators of NET have offered unique seminars on-site at the historic hermitage EREMO dei Frati Bianchi, in the Marche region of Italy.
EREMO - a healing home base for our NET Institute seminars
The workshops at EREMO are NET events designed specifically for psychologists, psychotherapists, and counsellors.
In these trainings we teach our 3-step NET intervention as a self-exploration experience. Through a process-oriented and experiential approach participants will study the theoretical underpinnings of NET, observe demonstrations of the NET intervention, and practice the intervention in plenary and in small group settings under supervision.
As a result of this multi-layered approach workshop participants will gain the foundational knowledge and experience necessary to implement NET in their own fields of practice. In addition to learning NET and encountering the effect of processing personal experiences of one's own biography the seminar will provide opportunities for group discussion and sharing.
These community building experiences will enable participants to connect to a NETwork for ongoing mutual peer practitioner support even after the training has concluded.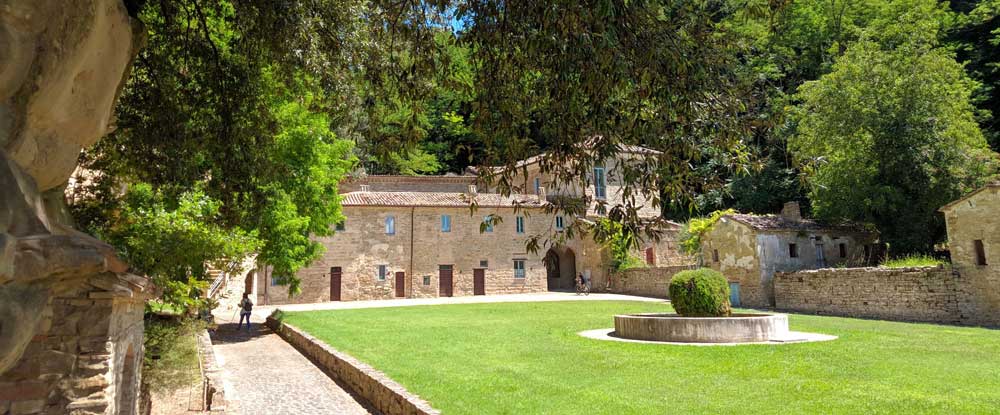 As soon as you arrive in the garden in front of the monastery after about a mile on a small antique walkway you will get the feeling of being in 'another world', in complete silence, broken only by the flow of water and the sounds of nature.
1000 years ago, monks took to retreat in this serene and reclusive valley to lead a life of meditation and prayer in the caves. This ancient spiritual place is surrounded by primordial woodland full of herbs and plants which the monks used to know of and documented in a library of medicinal books.
Under the umbrella of EREMO Seminars we will also offer:
Research Seminars on chosen topics of Psychotraumatology.
Research Conferences covering topics of NET such as NETfacts, FORNET, MEDNET, and others that are currently being developed and researched.
Benefit Concerts and Exhibitions that aim to support public mental health, testimony bearing, and human rights advocacy.
For tailor-made seminars and special retreats that emphathise learning and research at the ancient monastery for your group especially on issues regarding NET, mental health, psychological wellness, and self-exploration please contact us at info@net-institute.org.
On request we can also include outings to the active local ecological farming community with tasting of olive oil, wine, and uniquely delicious, scenic local food bars and restaurants. Organisation of visits to cultural events and historic sites are also possible.

The location - EREMO dei Frati Bianchi
The secluded and natural setting of EREMO allows participants a break from the harried world of day-to-day responsibilities so that they can focus on their professional and personal development during the NET training.
You will be hosted at the ancient hermitage in rooms where the monks used to dwell. Now renovated, the clean and simple rooms allow your spirit to calm and settle in immediately.
The exquisite Italian cuisine is either prepared and served on-site at EREMO or served in carefully chosen local restaurants in the nearby villages and vineyards. World-famous locally grown wines are part of this delicious dining experience.
During the day the sun warms up the valley to a pleasant temperature during the month of May to September. At night a million stars illuminate the sky and the sound of nature is the only source of perception.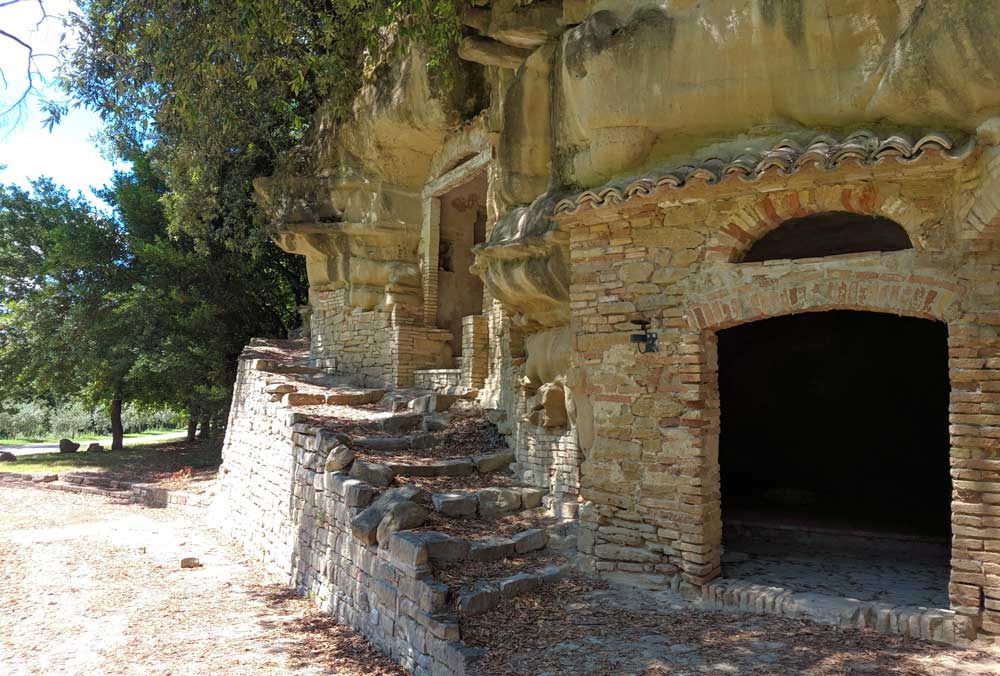 The EREMO's valley is a perfect setting for restorative meditative strolls or moderate hikes in the surrounding hillside. You can also just join the facilitated yoga session on the meadow or relax in a shaded spot in the wild garden.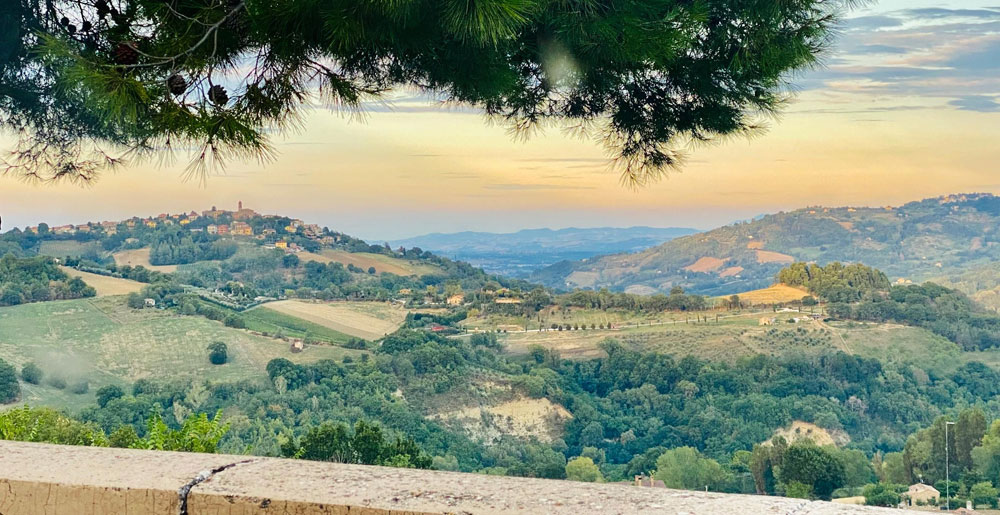 Exploring the region
Lonely planet selected the Marche region of Italy as the #2 top region for their Best in Travel 2020.
Le Marche region has also been recognised for having the greatest number of ancient monuments. There is a rich history connected to EREMO and the surrounding areas.
For participants wanting to plan a more extensive trip to Italy either before or after the training, the monastery is an approximately 45 minutes-drive from the Adriatic Sea, and an approximately 3 hours-drive from Rome, Florence, and Bologna.
How to get to EREMO
Ancona Falconara (AOI) international airport is within a 40 minutes-drive by car. You can rent a car at the airport.
Please be aware that the EREMO is a very secluded place, usually not found by GPS.
Its physical address is:
EREMO dei Frati Bianchi
Via Eremiti 1
60034 Cupramontana AN, Italy (Province of Ancona, Region Marche)
Closest train station to the EREMO for regional trains from Rome or Ancona is 'Castelplanio-Cupramontana', the nearest Intercity train stop is 'Jesi'.
Tickets can be bought online from the Trenitalia site http://www.trenitalia.com/tcom-en where you will also find the schedules.
We can arrange pick-up from Castelplanio-Cupramontana, and, at an additional cost, from
the airport (€70) or Jesi train station (€50).